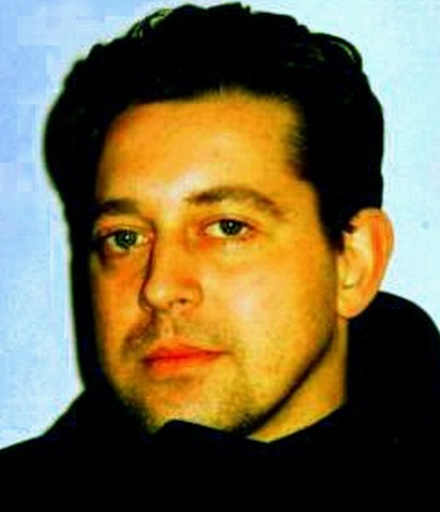 CV:


Name:
Jan Kölling

Born:
In the City of Haarlem.

Country:
The Netherlands.

Profession:
Artist / Image Designer / Poet.

Company:
Tanglewood / Dynamo productions.

I offer:
Digital Art.

About:
Mnemosyne / Full Catastrophe Living.



NO GURU, NO TEACHER, NO METHOD


Sculpting the "Self" from many different Sides, with many different Tools, in many different Directions.


Nothing Original here, just trying to prepair a decent Meal with "Stolen Food" and "Left-overs".




Technique(s):
Digital Camera / Computer / Self Developed Software.


Education:

Private teaching in Sculpture making and Painting.

1981 - 1991 - Worked as an Art Curator at the "Stelling Gallery Foundation".

1980 -2000 - Made Exhibitions all over Europe.

Jan Kölling has works in Private and Public Collections for the most in his home country the Netherlands.

2000 -2003- Was not able to work because of illness, - had to stop Painting and Sculpture making.


2003 - 2008 - Started creating his Digital works and made his profile as a Digital Artist.

Jan Kölling has a degree in Digital Design.



Jan Kölling participated as an Artist in the International Digital Arts Exhibition - 2007* Hungary - Veszprem.

Jan Kölling participates in "Arte Digital por la Paz".

· Sala Municipal de exposiciones de Torredelcampo -Jaén- (del 26 marzo al 11 abril de 2008)
· Escuela de Arte José Nogué -Jaén- (del 21 al 30 de abril 2008)
· Universidad de Jaén (del 12 al 16 de mayo 2008)
· Escuela de Arte Gaspar Becerra de Baeza -Jaén- (del 2 al 6 de junio 2008)

http://artedigitalpaz.blogspot.com


Upcoming Exhibitions:

Galeria Arte 79, - Curitiba Brasil in April 2009.


From every Artwork Prints are available; Signed and in Limited Editions at: - http://redbubble.com/people/jankolling.

Large Sized Atworks are available Printed on Luminescent Brushed Aluminum.
Please contact me by E-Mail for Information about Prices and available Size.

jankolling@casema.nl




All Copyrights are owned by: "Tanglewood Dynamo productions", 1980 - 2007.


Important Sites:
Visit: http://www.internetartistguil.com
Visit: http://moca.virtual.museum -The Open Galleries - // "Donnie 2008" eight annual Digital Art contest.
Visit: http://www.redbubble.com/people/jankolling

Favourite Quote:

I'd rather be an Apostle than a Genius.

Sören Kierkegaard 1810 - 1855.